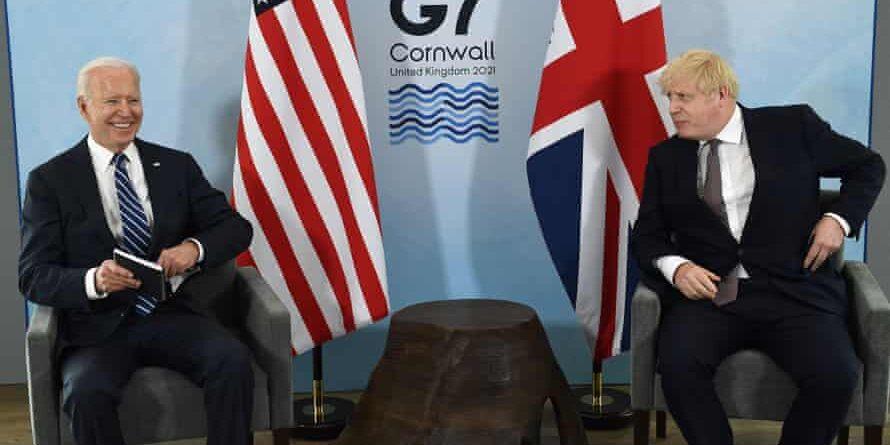 G7 Vows To Fast-track Renewable Deployment
The G7, a group of seven rich nations has unanimously agreed to "expedite" renewables deployment. The countries have vowed to achieve an "overwhelmingly decarbonized power system" in the 2030s. This statement was a result of the communique issued following the G7 Summit in Cornwall, England by UK PM Boris Johnson.
They highlighted commitments to phase out coal generation completely in a document named: "Our Shared Agenda for Global Action to Build Back Better".
A joint statement by the G7 said that they will increase energy efficiency, accelerate zero-emission energy and renewables deployment, minimize wasteful consumption, and strengthen innovation while simultaneously maintaining energy security in the energy sectors. On an international scale, they commit to aligning the official international financing with the global achievement goal of net-zero greenhouse gas emissions by 2050 and deep emissions reduction by 2020s at the latest.
The countries also stated that they will eliminate new direct government support for "international carbon-intensive fossil fuel energy." With limited exceptions that are consistent with the Paris Agreement, the 1.5°C goal and the best available scientific knowledge.
The G7 leaders believe that credibility can be achieved when ambitions are supported by "tangible actions" in all sectors of the economy and society. They aim to lead a technology-driven transition towards Net Zero by following the roadmap provided by the International Energy Agency and by prioritising the most urgent and polluting sectors and activities.