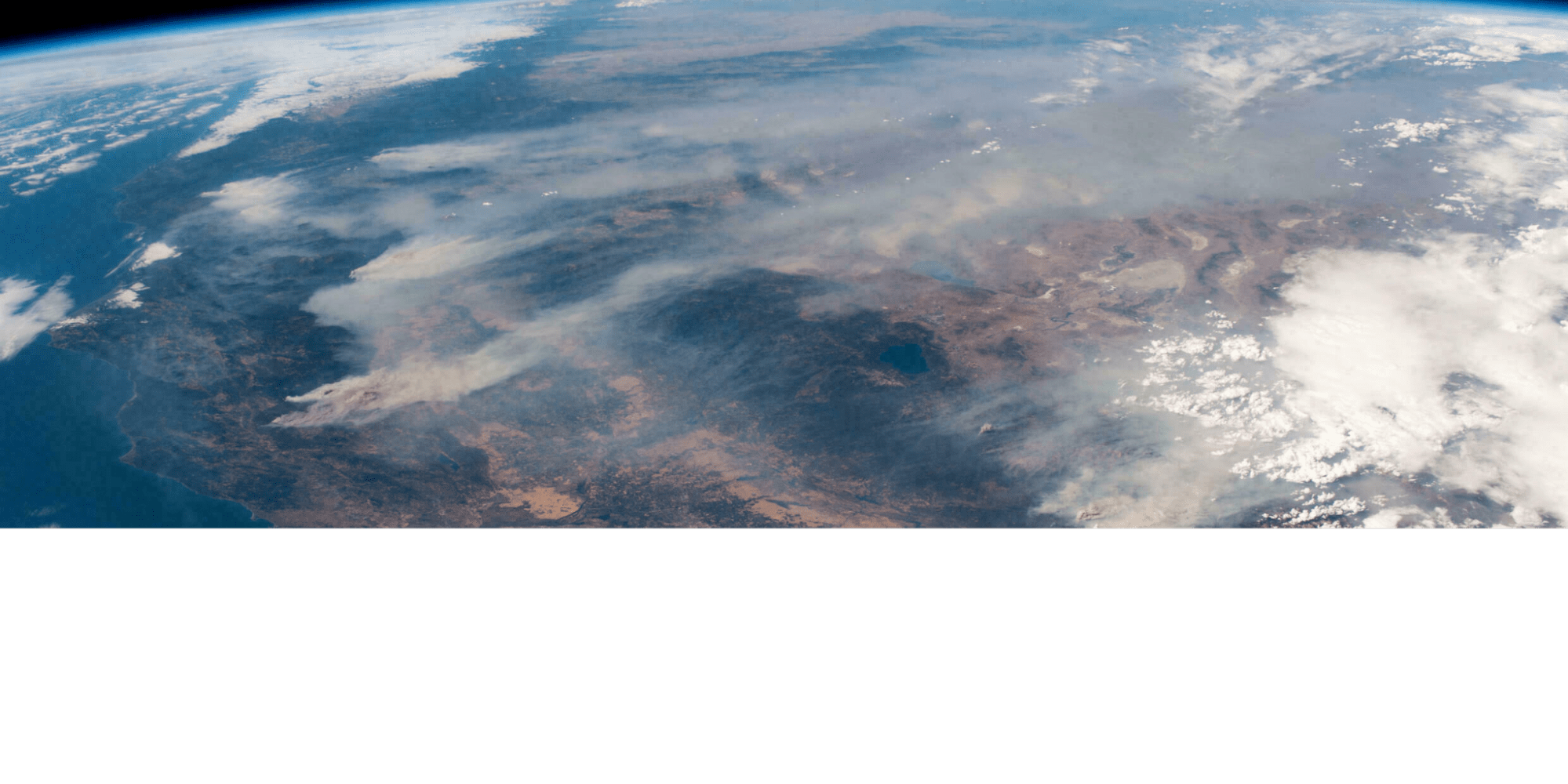 How Can We Keep A Global Temperature Rise To Well Below 2 Degrees Celsius This Century?
THE CURRENT WORLD SCENARIO 
The annual United Nations Climate Change Conference, COP26 is going to be held in Glasgow, Scotland, this year in November. With just a month away, there is immense pressure for nations to limit the global temperature below 2 degrees Celsius. 
As of May 2021, the global surface temperature was 0.81 degrees Celsius, well above the 20th century average of 14.8 degrees Celsius. This value is the sixth warmest May in the 142-year record, tied with 2018.  (Global Climate Report May 2021, National Centres for Environmental Information).
The 2015 Paris agreement asked nations to commit to holding the global warming temperature "well below" 2 degrees Celsius while pursuing efforts to limit warming to 1.5 degrees Celsius.  Currently, advances in climate science have found that the 2 degree Celsius mark is "insufficient" to keep the worst impacts of climate change at bay, thus strengthening the need for an updated 1.5 degree Celsius target (IPCC Special Report). 
The increase in temperatures by 1.2 degrees Celsius (above pre-industrial levels) has resulted in devastating floods, enormous forest fires and droughts. It is affecting developing economies and middle-income countries from realising their development priorities, alongside effects on the health and safety of humans and increasing the spread of disease, increasing ocean acidification and sea levels and reducing crop yields. 
Every minor increase in warming beyond 1.5 degrees Celsius will result in increasingly destructive and expensive repercussions, the brunt of which will be felt, mostly by small island states and low-income countries. 
EFFECTS OF 1.5 DEGREES CELSIUS REDUCTION
With the current scenario, our main aim moving forward should be to limit global warming to less than 1.5 degrees Celsius if we wish to significantly limit the effects of climate change. It places pressure on International Energy Agency (IEA), an intergovernmental organisation that works on global energy policies. It needs to chalk out a 1.5 degree Celsius pathway for member governments, businesses and markets via its annual publication – the World Energy Outlook (WEO). 
A reduction by 1.5 degrees Celsius will reduce heatwaves, tone down extreme rainstorms that lead to flooding, reduce water shortages and drought, save numerous economies from immense losses, raise crop yield, maintain sea levels and aid in the rejuvenation of coral reefs currently dying due to ocean acidification. 
Rising exposure to climate change coupled with the fact that we are ill-equipped to adapt to its impacts, amplifies the risk that warming of 1.5 to 2 degrees Celsius poses. The challenge of ensuring that temperatures are maintained below 1.5 degrees Celsius is the only feasible way forward, granted we make changes now! Modelling forecasts that the 1.5 degree Celsius limit can be met in 2100 by minimising total global carbon dioxide and greenhouse gas emissions to zero by 2055 and 2065 respectively. The question is, how do we achieve this?
THE PARIS AGREEMENT
The Paris Agreement is a legally binding global climate deal adopted by 195 countries. The agreement states a practical road map to bypass the impacts of climate change by limiting global temperature rise to below 2 degrees Celsius. Briefly, the Paris Agreement objectives are as follows: 
To maintain global temperatures well below 2 degrees Celsius above pre-industrial levels.
To limit the increase to 1.5 degrees Celsius to minimise risks and impacts of climate change.
Focuses on policies and mitigation measures to reduce emissions and reach climate neutrality by 2100.
Recognition of the importance of peaking global emissions and reducing them (it is acknowledged that developing countries make take longer).
Adopting solutions to rapidly reduce emissions according to the best technology available. 
So far, the Paris Agreement has been successful in normalising terms like net-zero and 1.5 degrees Celsius and what they entail. It has also brought about institutional changes and embedding its targets and principles into policymaking to make new avenues for accountability. It has also played a pivotal role in shifting the financial landscape in favour of clean energy. The Paris agreement showcased clean energy as a worthwhile and safe investment. The current coronavirus crisis reinforced that message. 
But the Paris Agreement isn't enough! The countries are not on track to meet their goals. A key factor here is the continued rise in global greenhouse gas emissions. Advanced economies are not cutting emissions consistently or swiftly to offset their growth elsewhere. The lack of travel during the pandemic has helped reduce global energy-related CO2 emissions by 7% year on year. But, for us to maintain the 1.5 degree Celsius goal, this pace needs to be upheld in the absence of the pandemic. 
THE STRATEGIC PATHWAY FOR REDUCING EMISSIONS
EGB believes that the following pathways can help reduce emissions drastically. Climate change is a fast-moving problem, and slow-moving solutions cannot keep up with it. Speed is key. We need to develop technologies that have the capability of clearing pathways for faster deployment, while also reaching the 2 degrees Celsius limit. Negative carbon dioxide emission technology is vital to both 1.5 and 2 degrees Celsius pathways. 
A report published by the Committee to Prevent Extreme Climate Change highlights reducing short-lived climate pollutants (SLCPs) as one of several actions countries can take. Cutting back on SLCPs can circumvent 0.6 degrees of warming by mid-century and continue to play a pivotal role in maintaining warming to 1.5 degrees. It will also aid in the reduction of shortfall in GHGs globally.
An efficient energy mix is required to stabilise global emissions. This, coupled with a reduced demand for energy, will bring a significant shift in electricity consumption. The UK has made commendable progress by introducing policies that aim to phase out coal and achieve complete decarbonisation of the power generation sector. Likewise, the OECD countries have also taken a lead in these endeavours. 
THE ROLE OF RENEWABLE ENERGY TECHNOLOGIES
Advancement in technology, improvement in manufacturing and installation and reduction in costs has made renewable energy projects accessible and feasible. It has significantly altered the deployment rate of PV solar panels. 2020 saw a 23% increase in annual solar PV capacity – 135GW increase. It is expected to grow from 145 GW to 162GW from 2021 to 2022. Likewise, advancement in storage utilising batteries will also increase to cater alongside this capacity and further push for rapid deployment of these technologies. It will greatly reduce emissions as dependence on fossil fuels will be lifted. As of now, the Middle East and African states have invested in various deployments of these technologies, but the rest of the world is not far behind. China increased its capacity by 895 GW while the USA by 292GW in 2020. 
TRANSPORTATION SYSTEMS – AVIATION
EGB analysts recommend that the focus should largely be on aerospace and marine systems when it comes to the transportation sector. Both systems require system improvements in terms of efficiency. 
Global carbon emissions have increased steadily following the expansion of the aviation industry since 2004. This amount dwindled considerably in the pandemic years, 2020 saw a decrease of 495 million metric tons in carbon emissions globally from aviation. 
Efficiency can be improved by designing new aircraft, ships and propulsion systems. EGB has headed various such projects and played its part by aiding large scale companies to reduce GHG emissions. Currently, research is being conducted on low carbon fuels such as biofuels, green hydrogen and natural gas – this will be highly significant in the long run. 
ABOUT EGB ENGINEERING
EGB Engineering is a company based in the UK with expertise in power and propulsion. We hope to continue advancements in technologies that will lead to net-zero emissions and reduce emissions. We believe our work will bring the desired change in the sectors we deal in, and let us play our part in maintaining warming temperatures to 1.5 degrees Celsius.  To read more about our projects and the technologies we offer, click here.