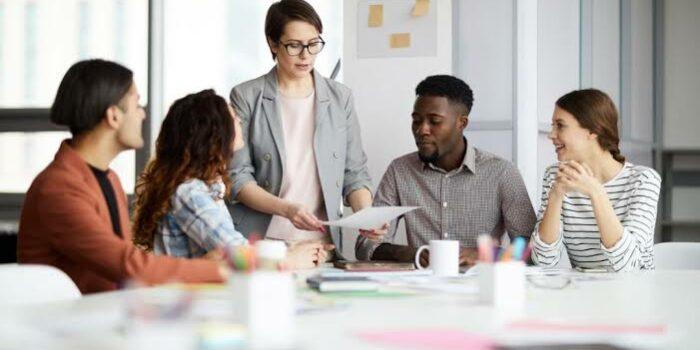 The Importance Of Apprenticeships
Women have played a significant role in scientific development and discourse for a long time. Unfortunately, their role as engineers has received relatively less recognition and coverage over the years in comparison to their male counterparts. We at EGB believe that their efforts need to be recognised in the same light. We are an equal opportunity establishment and believe that the addition of women in the field of engineering, regardless of ethnicity and background, is pivotal to addressing the gender imbalance in this industry.
A survey by WISE (2020) showed that a total of over one million women are employed in core science, technology, engineering and mathematics (STEM) occupations. It is double the number it was ten years ago (2009).
Currently, women account for 14.5% of engineering professionals. In the last year, this number has steadily grown to 27.5% in engineering occupations, an increase of 4.6% since 2016. Likewise, in terms of apprenticeships 50.1%, more starts were by women than men.
EGB believes that apprenticeships are an excellent way to introduce and incorporate women in this male-dominated field. Getting more women to take up programmes in engineering is not only beneficial for women but for employers, consumers and the UK economy.
What are Apprenticeships?
Apprenticeships are a brilliant way to enter the engineering field. You get to learn on the job, acquire practical skills and work with experienced personnel of the specific engineering field. On average, all apprenticeships (even ours) take between one to four years to finish depending on the sector, and level studied.
There are three levels of apprenticeships:
Intermediate level apprenticeship is a specific, content-based qualification with functional skills. You work towards a Level 2 NVQ (National Vocational Qualifications), and overall results are equivalent to 5 GCSEs at grades A-C.
Advanced level apprenticeship also works towards functional skills and a relevant qualification. It aims towards a Level 3 NVQ and is equivalent to 2 A-Levels.
Higher apprenticeship qualification is a Level 4 NVQ and higher functional skills. You get a chance to work towards further learning qualifications such as a foundation degree.
The importance of apprenticeships is monumental to young people for their career development in understanding how the industry operates. It also boosts their workplace confidence. The demand for apprenticeships continues to rise in Engineering for those seeking to further their technical skills. Unfortunately, the COVID-19 pandemic has harmed businesses globally. The number of young people starting apprenticeships in the UK has decreased from 271,800 in 2019-20 to 253,100 in 2020-21 [1]. From the apprenticeships that did start in 2020-21, STEM subjects represented 25.1% of these.
The Importance of Women in Apprenticeship
We have seen the benefits of apprenticeship first-hand. It has helped us plug the gaps in skill and recruitment and develop skills relevant to our company. The demand for engineers in the UK has never faltered. Statistics say that the country needs 1.8 million new engineers by 2025, and we believe women can fill this gap and provide the skills.
As mentioned before, EGB is an equal opportunity establishment. We emphasise the need for inclusivity and stand behind fair representation in the opportunities given to young people. The UK is a melting pot of cultures and ethnicities. Members from the Black, Asian and Ethnic Minority communities often avoid or lack the confidence to put themselves forward for such opportunities due to their background. Consequently, this is due to a lack of support typically associated with underrepresented groups. EGB wants to play its part to promote STEM opportunities in communities from Ethnic Minority backgrounds and encourage diversity in the workplace. The UK itself has improved on this inclusion in recent times. The percentage of Ethnic Minority apprenticeships starting (Aug to Apr) increased from 13.1% in 2019-20 to 14.2% in 2020-21 [1].
In addition, there is a recent drive for the inclusion of females in STEM disciplines. A key factor to ensuring this is introducing STEM subjects to students from an early age in order to inspire them to pursue any chosen career path. Male-dominated industries can deter young women. Therefore, women currently working within these sectors are encouraged to act as role models. Not only does this reassure young people but also motivates them to push out of the gender-stereotyped boundaries. The number of females starting an apprenticeship within the following sector subject areas (SSAs): Engineering and Manufacturing Technologies, Science and Mathematics, has increased in recent years, but still requires more work as women remain a minority. For example, the figures for this increased from 4,570 in 2017-18 to 4,820 in 2018-19. Nonetheless, in comparison to the 55,280 males that started apprenticeships within these sectors in 2018-19, there is a significant difference [1].
Apprenticeships at EGB
An engineering apprenticeship was undertaken from October 2020 to September 2021 by Rheana Parmar, concerning a project comprised of industrial research led by EGB Engineering and supported by Cranfield University. The project focused on low carbon heating and cooling systems for buildings.
The role was to support the technical delivery of the project and contribute to overall reporting to aid industry understanding alongside personal development. Rheana supported the creation of mathematical models, documented outcomes and conducted research. She also travelled to test facilities to witness test trials of some of the components and general familiarisation of the test lab environment.
Benefits of Apprenticeship
Completing an apprenticeship alongside her fourth year of university study greatly encouraged Rheana to prioritise and work on her time management skills. A significant reason for her success over the past year was her perspective and outlook.
"Being efficient and hardworking played a crucial part towards a successful work ethic both in university and employment" she commented.
The benefits of a positive and proactive mindset need to be encouraged within the younger generation. It can be achieved through the role of a STEM ambassador as this responsibility would not only require these subjects to be promoted but also a STEM ambassador can talk about their experience and the importance of working hard.
On 23rd March 2021, EGB Engineering's team led by Executive Director Dr Arnold Gad-Briggs had the opportunity to engage with students from Middlesex at the career fair. The talk was centred on life in industry. The career fair had students from less privileged backgrounds interested in STEM subjects who wanted to potentially pursue engineering careers. Each team member imparted their own previous experience within STEM. They also outlined the many opportunities available to young people no matter their gender, ethnicity and background. The advice was also given to the students from an industrial perspective, followed by a comprehensive question and answer session on a personal scale.
The Event Coordinator's feedback highlighted how the session had a positive impact on the lives of some of the students particularly the female students who were inspired by the presence of 2 female engineers. A significant improvement in their ambitions was also observed as most considered going to university to acquire further qualifications. The visit and session inspired students to focus and work on getting good grades, thereby highlighting the impact that STEM engagement events can make. More such events need to be made mainstream, and EGB is looking forward to engaging in such opportunities.
About EGB Apprenticeships
EGB Engineering is an international engineering consultancy firm with expertise in the field of power and propulsion. We provide sustainable and renewable engineering products and services to clients in the aerospace, energy and nuclear industries. We are an equal opportunity establishment and offer apprenticeships in the above-mentioned areas, regardless of gender, ethnicity and background. Our ethos has always been centred on, inclusivity and diversity, and we want to continue promoting this culture within our firm.
[1] Gov, UK. (Oct 2021). Apprenticeships and Traineeships. Available at: https://explore-education-statistics.service.gov.uk/find-statistics/apprenticeships-and-traineeships.
[2] Gov, UK. (July 2020). Apprenticeships and Traineeships Data. Available at: https://www.gov.uk/government/statistical-data-sets/fe-data-library-apprenticeships