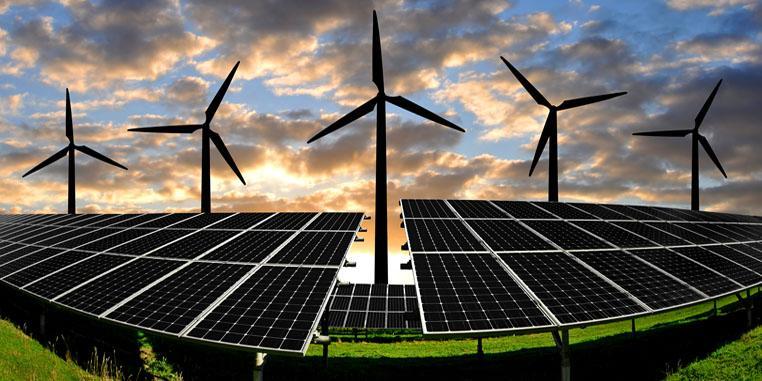 Renewable Energy Made Up 47% Of UK's Electricity Generation In First Three Months Of 2020
LAST WEEK, WE REPORTED THAT BRITAIN SET A NEW COAL-FREE RECORD OF MORE THAN TWO MONTHS FOR THE FIRST TIME SINCE COAL-FIRED POWER GENERATION BEGAN AND IT SEEMS THAT RECORDS ARE CONTINUING TO BE BROKEN.
The government's official data has revealed that renewable energy made up 47% of the UK's electricity generation in the first three months of the year, breaking the prior quarterly record of 39% set last year.
The government's renewable energy data includes electricity from the UK's wind farms, solar panels and hydro power plants as well as bioenergy generated by burning wood chips instead of coal.
Meanwhile, fossil fuel generation provided just over a third of the UK's electricity during the first three months of the year. This marks the first time in history where fossil fuels have provided less than 40 per cent of UK power.
The rise of renewable energy combined with a stable supply of nuclear power drove fossil fuel power plants to a new record low in the first quarter. Data revealed that the first three months of 2020 saw renewables reach 47%, gas 31.4%, nuclear 15.1%, coal 3.8% and oil and other only 2.7%.
Rebecca Williams, head of RenewableUK policy and regulation said: "At the coldest time of year, wind and renewables rewrote the record books right across the board, keeping our nation powered up when we need it most. This is the clean energy transition written very large indeed."
"As the government works with us on a massive expansion of renewables as part of the UK's green economic recovery after the pandemic, you can be sure that the latest records, extraordinary though they are, will be broken again in the years ahead, as we phase out fossil fuels to reach net zero emissions." She added.