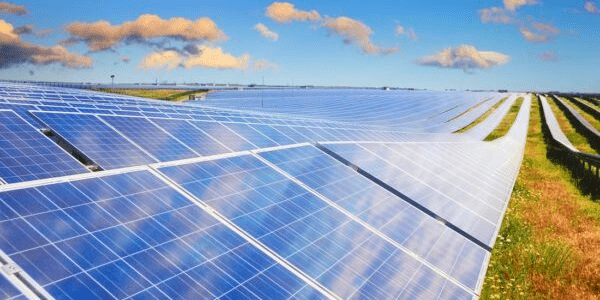 Solar Energy Could Generate 40% Of U.S. Electricity By 2035
Solar energy has the potential to generate and supply 40% of America's national electricity demand within 15 years, according to a Solar Future report by the U.S. Department of Energy released last week by the Biden Administration. It is a 10-fold increase over current solar output and sets an ambitious target that would allow the U.S. to add record capacity to its national power grid each year. It will require massive changes in U.S. policy and billions of dollars in State investment to shift to a renewable-dominant grid. All this would still cost far less than not addressing the existential threat posed by climate change, which has become ever prominent amid a summer of record-breaking wildfires, heatwaves and storms. 
The report also highlights how solar energy can aid in decarbonising the U.S. power grid while aiding the Biden administration to achieve its goal of net-zero emissions in the power and electricity sector by 2035. 
Secretary of Energy Jennifer Granholm commented, the study stresses that currently solar is the "cheapest and fastest-growing source of clean energy." It has the potential to produce enough electricity to power all U.S. homes and provide employment for 1.5 million people by 2035. 
The report outlines several steps the United States needs to take to achieve its 40% target – installation of 30GW solar capacity per year from now till 2025 and an additional 60GW increase per year from 2025 to 2030.  
The US Department of Energy report also guides and emphasises the deployment of tools for the expansion of solar energy transmission, storage, forecasting and micro-grids. The department also states that these are essential in "maintaining the reliability and performance of a renewable-dominant grid." 
The current administrative regime in the U.S. has increased its endeavours to expand its renewable energy capacity. In August, the Interior Department announced that it would streamline a process to provide easier access to State lands for solar and wind energy farms.  To put this into perspective, to decarbonise the power sector by 2035, the U.S. would require an area larger than the Netherlands just for solar installation only. 
The report also predicted that the current clean energy policies debated in Congress will likely drive a 95% reduction in the grid's carbon dioxide emissions by 2035, compared to levels in 2005 and a 100% reduction by 2050. 
Officials said that this report is not intended as a policy statement. It is designed to guide and inspire the next era of solar innovation. Nonetheless, over 700 companies have sent letters to Congress to pursue a long-term extension on a solar investment tax credit that will exponentially ease project financing challenges and standalone energy storage units. 
EGB Executive Director Arnold Gad-Briggs said that it is finally time to give clean energy businesses a definitive policy to help clean up the power grids energy mix, and help create more job opportunities required to build an "equitable clean energy economy  accomplishes net-zero."
ABOUT EGB ENGINEERING 
EGB Engineering is a UK-based engineering consultancy with expertise in the field of renewable power and propulsion. We provide quality and sustainable engineering products and services to clients and operate in the aerospace, energy and nuclear industries. To find out more, please click here.