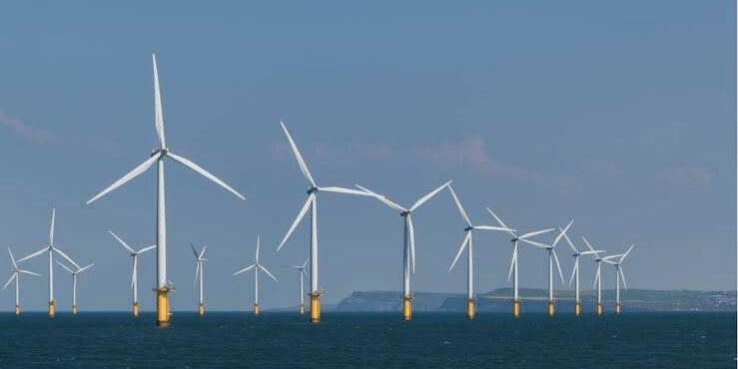 UK Reveals Landmark Strategy To Reach Net-Zero Emissions By 2050
On Tuesday, 19th October 2021, the UK government revealed a landmark Net Zero Strategy: Build Back Greener. It will secure 44,000 well-paid jobs and open investment opportunities worth £90 billion in 2030. This will result in ending its contribution to climate change by 2050.
Built on the PMs Ten Point Plan, the UK Net Zero Strategy plans out a detailed economy centred plan on how businesses and consumers in the UK will be supported to make the transition towards clean and green energy and technology. For starters, Britain's dependence on fossil fuels needs to be minimised by investing in sustainable, clean energy. This will reduce the risk of high and unpredictable future prices and help in strengthening energy security.
£90 billion worth of investments will be unlocked and support 440,000 well paid green industry jobs by 2030. This will be the driving incentive for businesses to support the UK in gaining a competitive edge on the latest low carbon technologies (heat pumps, electric vehicles, etc.) the new funds will also help in developing a thriving green industry in the UK (carbon capture, hydrogen, etc.)
THE STRATEGY'S NEW INVESTMENT INCLUDES: 
An additional £350 million from the already £1 billion commitment, for the electrification of UK vehicles and their supply chains.
A separate £620 million for targeted electric vehicle grants and infrastructure, predominantly domestic on-street residential charge points. The zero-emission vehicle mandate plans to put thousands more zero-emission cars and vans on UK roads.
The UK government is also working to kick start the commercialisation of sustainable aviation fuel produced from sustainable materials. These include everyday household waste, industrial flue gases, atmospheric carbon captured and excess electricity. These sustainable sources produce 70% fewer carbon emissions on a lifecycle basis in comparison to jet fuels. The government aims to enable the delivery of 10% SAF by 2030. £180 million in funding is provided by the government to support the development of UK SAF plants.
The Industrial and Hydrogen Revenue Support Scheme (£140 million) will accelerate industrial hydrogen and carbon capture. This is vital in bridging the gap between industrial energy costs (from gas and hydrogen) and initiating green hydrogen projects. 
Hynet Cluster in North West England and North Wales. The East Coast Cluster in Teesside and the Humber, these two carbon captures (backed by the government's £1 billion support) will put UKs industrial heartlands at the front. They will also revitalise industries in the North Sea.
£500 million have been set aside towards innovation projects centred on developing future green technologies. This brings the total funding for net-zero (inclusive of research and innovation) to at least £1.5 billion. Innovation includes but is not limited to decarbonising homes, industries, land and power.
The new funding has allotted £3.9 billion for decarbonising heat and buildings, inclusive of the new £450 million 3-year Boiler Upgrade Scheme. 
A £124 million boost to UKs Nature for Climate Fund. Working with the government, it is committed to restoring approximately 280,000 hectares of peat in England by 2050 alongside treble woodland creation – the government wants to create at least 30,000 hectares of woodland each year by the end of this parliament.
For the development of nuclear projects via the Future Nuclear Enabling Fund, £120 million are assigned. Funding for nuclear sites (such as Wylfa in Anglesey) supports decarbonising the UK's electricity system by 2035 instead of 2050. 
Since the Ten Point Plan, the government has spent £26 billion of capital investments for the green industrial revolution. Alongside more than £5.8 billion of foreign investment in green projects. It has introduced at least 56,000 jobs in the UK's clean industries. Furthermore, 18 deals have been set out at the Global Investment Summit to support growth in vital renewable energy sectors such as wind and hydrogen, with sustainable homes and carbon capture and storage. With energy efficiency measures and reduced costs of renewables, people's energy bills will be lower by 2024. 
The UK is the first major economy to commit in law for net-zero emissions. As host of the historic UN COP26 climate summit, it is leading international efforts and paving the way for countries around the world to follow suit. 
The current Net Zero Strategy sets out clear policies and proposals for meeting the fourth and fifth carbon budgets and keeps us on track for a decarbonised economy in 2050.
Prime Minister Boris Johnson stated that the UK is set on its path to end its contribution to climate change. With well-paid jobs, billions in investments and thriving green industries gaining momentum, The UK is powering the green industrial revolution domestically and globally. He also stated that with climate summit COP26 just around the corner, the UK's strategy sets the example for other countries to build back greener and lead the charge towards global net zero.
Kwasi Kwarteng, Business and Energy Secretary said that the countries that avail the benefits of this global green industrial revolution will enjoy "unrivalled growth and prosperity for decades to come." We at EGB second this and believe it's our job to ensure the UK is fighting fit.
ABOUT EGB ENGINEERING
EGB Engineering is an international engineering consultancy firm with expertise in the field of power and propulsion. We provide sustainable and renewable engineering products and services to clients and operate in the aerospace, energy and nuclear industries.