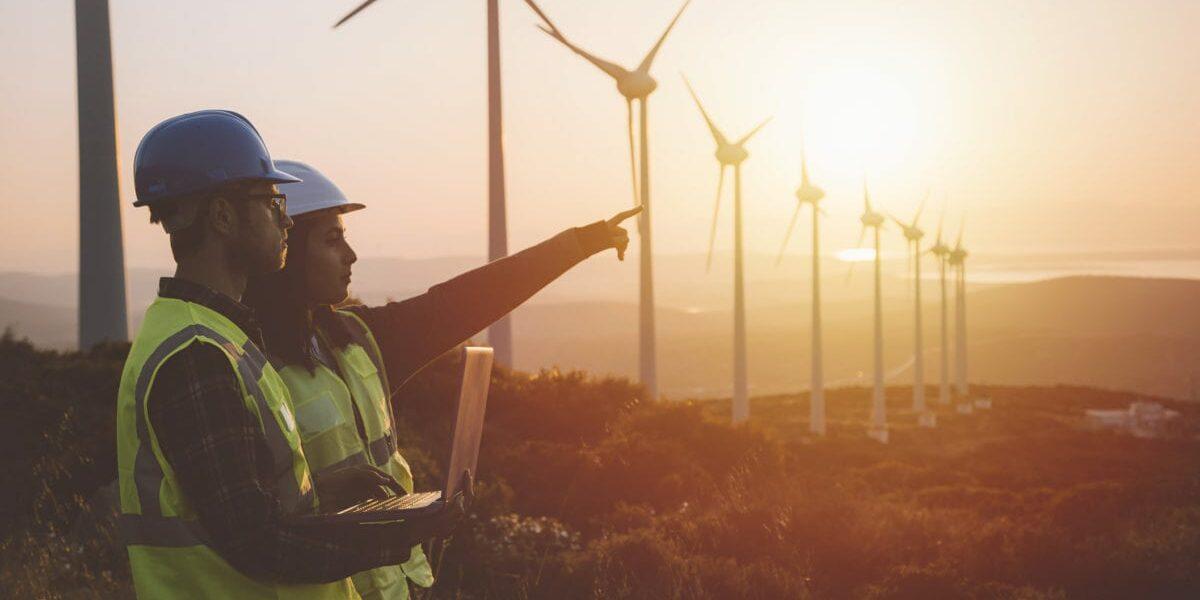 Technology And How It Will Disrupt Renewable Energy In 2022
Renewable energy has steadily carved its niche in the energy sector. Countries worldwide are taking the necessary steps and introducing new policies to reduce and eventually eliminate their carbon footprint. 
To stay on track for the ultimate goal of net-zero carbon emissions by 2050, the renewables market is constantly shifting and changing as well. So how are new technologies going to change the renewable energy industry in 2022 and beyond?
CHANGES IN GLOBAL ELECTRICITY GENERATION
Reduction in emissions when generating power is the focus area of most countries around the world. Power generation is one of the major sources of greenhouse gas emissions. They may have dipped in 2020, due to the COVID-19 pandemic, but resurfaced at an increase of 4.8% in 2021. The increase of over 1500 Mt CO2 would be the largest single increase since the carbon-intensive economic recovery (more than a decade ago), meaning global emissions in 2021 are around 400 Mt CO2 (1.2%), below the 2019 peak. (IEA, Global Energy Review 2021)
Renewable energy use increased by 3% in 2020. The primary driver for which was the 7% growth in electricity generation from renewable sources. Likewise, the share of renewables in global electricity generation leapt to 29% in 2020 (up from 27% in 2019). (IEA, Global Energy Review 2021)
As of now, Renewable energy resources make up 26% of the world's electricity today. By 2024, this share is expected to reach 30% (IEA); solar capacity in the world will grow by 600 gigawatts (GW). Overall, by 2024, renewable electricity is predicted to grow by 1200 GW.
GROWTH IN WIND TURBINES
Wind turbines are the second most invested source of renewable energy after solar. It requires a specific set of criteria to function, but countries worldwide have tweaked this technology as needed for their functionality. In 2019, the global wind turbine market was worth £6.67 billion. It is expected to rise to £91 billion by 2025. Therefore changes in the wind turbine market are necessary. 2013 had 63 different manufactures creating wind turbines, but that number has dropped down to 33 by 2019. 
The US, in particular, is determined to hit new records in 2022 for wind deployment as the momentum behind the energy transition grows. Factors fuelling the rise in wind and (solar) power generation, include expansion of state-level renewable requirements and the extension of tax credits for the industry.
POST COVID RECOVERY OF SUPPLY CHAINS 
The coronavirus pandemic threw a massive spanner into everyone's plans, including the renewable energy industry. It slowed down the deployment and installations of renewable energy, marking the first decline in two decades. Lockdowns, trade wars, international tariffs all contributed to the disruption of global supply chains. Access to tools and components required for installations became difficult for companies. Alongside the pandemic, the change in immigration laws in the UK has made it harder to find skilled labour needed to complete tasks. In 2022, these laws will relax by a significant margin, creating new opportunities worldwide and keeping the renewable energy momentum rolling. 
COAL-FREE GOAL
These will consist of a combination of long duration battery storage, new nuclear power, short term dispatchable generation, interconnectors, green hydrogen and carbon capture. In that light, the UK has introduced new energy policies and decarbonisation targets. These include a commitment to establish a Ministerial Delivery Group – it will bring together the relevant government departments to oversee the expansion of renewable power in the UK. The Ministerial Delivery Group aims to tackle hindrances such as planning guidelines, environmental regulations, aviation and radar issues (for wind turbines), marine biodiversity and network infrastructure development to support renewable deployment.
THE FUTURE OF RENEWABLE ENERGY
Twenty years ago, renewable energy was just a theoretical concept and was not achieved on a grand scale. Technological advancement has grown significantly, and today it's becoming a necessity in life. Our time for climate action is now! 2022 will be one of the best years for the renewable energy industry to date. 
ABOUT EGB ENGINEERING
EGB Engineering is an international engineering consultancy firm with expertise in the field of power and propulsion. We provide sustainable and renewable engineering products and services to clients and operate in the aerospace, energy and nuclear industries.