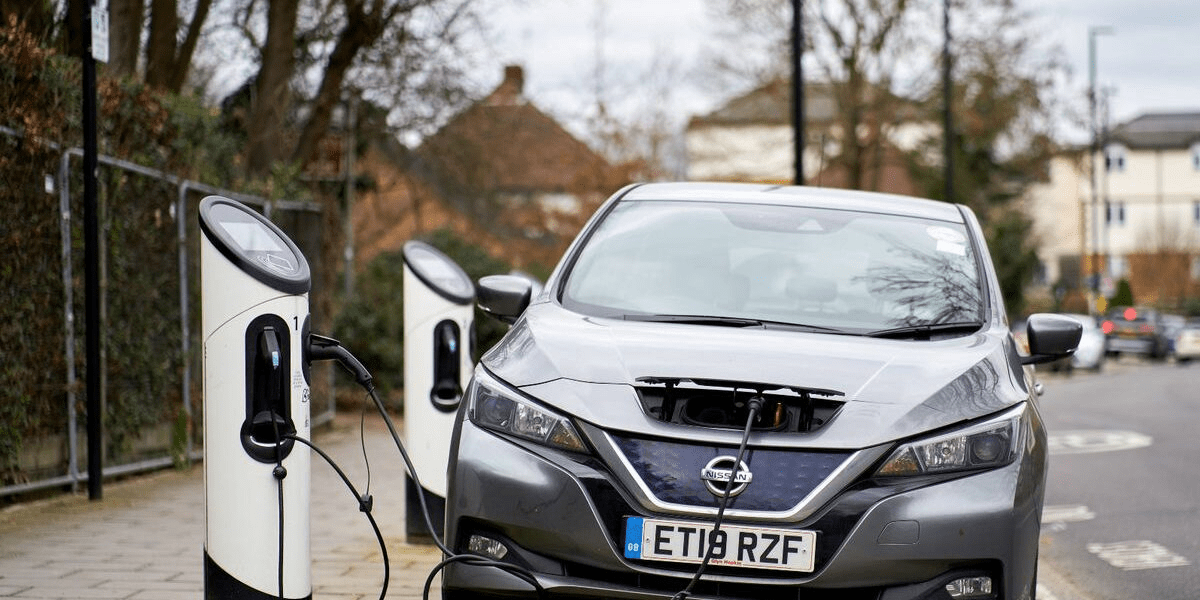 The Future Of Electric Vehicles In The UK
Currently, the most talked about subject in the energy sector is the uptake of electric vehicles (EVs). Until recently, the power sector in the UK was the highest emitting sector since 1990. Emissions have been cut down by 48.8% since then.  The advent of the pandemic in 2020 brought various restrictions and changes in society and the economy in the UK. It made a significant impact on greenhouse gas emissions – a decrease of 10.7% was observed in 2020 from 2019. Low-carbon sources now make up more than half of Britain's power generation.
The lower carbon electricity systems mean that Electric Vehicles are already cleaner in comparison to internal combustion engine vehicles (ICEV's). These will continue to get greener as power continues to decarbonise. 
The UK's decarbonised and distributed energy mix still requires flexibility to make its management efficient and make new technology cheap for consumers to reap its benefits. Flexibility investments are estimated to be £8 billion annually to the economy by 2030 and between £17 to 40 billion a year by 2050.
PHASING OUT THE COMBUSTION ENGINE BY 2030
While the demand for EVs is at a record-breaking high, robust regulation and incentives are still required to break free from our reliance on fossil fuels.
It is called the Zero Emission Vehicle (ZEV) mandate is an excellent way to go about this. It is a form of regulation that requires manufacturers to sell a minimum number of zero-emission vehicles as a proportion of their overall  UK  sales. This proportion will progressively increase with time,  reaching  100%  by the time of the ban on all non-zero tailpipe emission vehicles by 2030. The mandate is an important barrier to uptake right now!
Likewise, new vehicle emission standards need to be stricter. It is crucial to cut down on emissions from new petrol and diesel vehicles sold between now and 2030. Our policy outcomes need to be centred on decarbonisation rather than making the switch to EVs (they are an excellent technology and there is no denying that). As the IEA highlights in its Global Net-Zero Report, one-third of all journeys made car need to be switched to public transport by 2050. 
The most prominent concern of all EV drivers is the upfront cost. EVs are currently expensive and subsidies are very important right now. Likewise, purchase grants also come at a cost to taxpaying citizens. EV price will likely decrease by 2027. In the meantime, we suggest introducing the "bonus-malus scheme." It is a first-year registration tax levied on new vehicles based on their emissions, the revenue raised then covers the cost of providing purchase grants for EVs.
DEVELOPMENT AND MANUFACTURE OF EV BATTERIES 
The number of automotive batteries produced annually will need to increase to meet the UK and global EV targets. The UK  government has pledged to fund £318 million on the  Faraday Battery Challenge – part of the Industrial Strategy Challenge  Fund sponsored by the Department for  Business, Energy  &  Industrial  Strategy. The Faraday Institution is the UK's flagship battery research and development programme.  With an investment of £108  million, it supports research with the potential to provide commercial solutions for the future battery market. 
Another chief project within the Faraday Battery Challenge is the UK Battery Industrialisation Centre in Coventry.  This  £129  million facility will support companies through the battery manufacture process so that they can scale up capacity to expand on a global scale. 
CAN THE INCREASED DEMAND FOR ELECTRICITY KEEP UP?
The bigger question is, can the energy system cope with the increased electricity demand for EVs? We think, yes! But we need to be smart!
Yes, EVs will increase household electricity consumption, but they are also a flexible load on the system. Generally, all EV charging will be done overnight – energy demand is already low at night. Likewise, all EVs will be automated to charge during other low demand periods. It will allow drivers to benefit from cheaper electricity and help avoid unnecessary, costly network reinforcement.
Nonetheless, we agree that there are challenges to electrifying the transport system – blockages have emerged in how charging connections and EVs have rolled out across the nation.
EGB thinks that one way of ensuring that the system reflects the regional nature of the network is the need to enable localised, dynamic price signals. With this, the retailers and energy service providers can incentivise drivers to align their charging with network needs.
Moreover, more flexibility at the local level is required as challenges will be most acute there. A change is needed in how distribution network operators work to make progress. Price signals, new digital technologies, market structures and improved monitoring will be needed to encourage the correct behaviour.  But as we mentioned above, the benefits of a "smarter", more flexible energy system are needed. 
To summarise, 2020-2021 have been vital years for EVs, with the government announcing that new petrol and diesel cars will be phased out from 2030 and all new cars and vans would be zero-emission from 2035. 
With the new Glasgow Climate Pact, which is a guide for nations towards key efforts to decarbonise; it is an opportunity for the government to back up its ambitious claims and be an example, other nations can follow. The UK currently has over 25,000 public electric charging points, and this number is increasing daily. Taking the wheel behind the EV movement is one way of showing that the UK means business.
ABOUT EGB ENGINEERING
EGB Engineering is an international engineering consultancy firm with expertise in the field of power and propulsion. We provide sustainable and renewable engineering products and services to clients and operate in the aerospace, energy and nuclear industries.