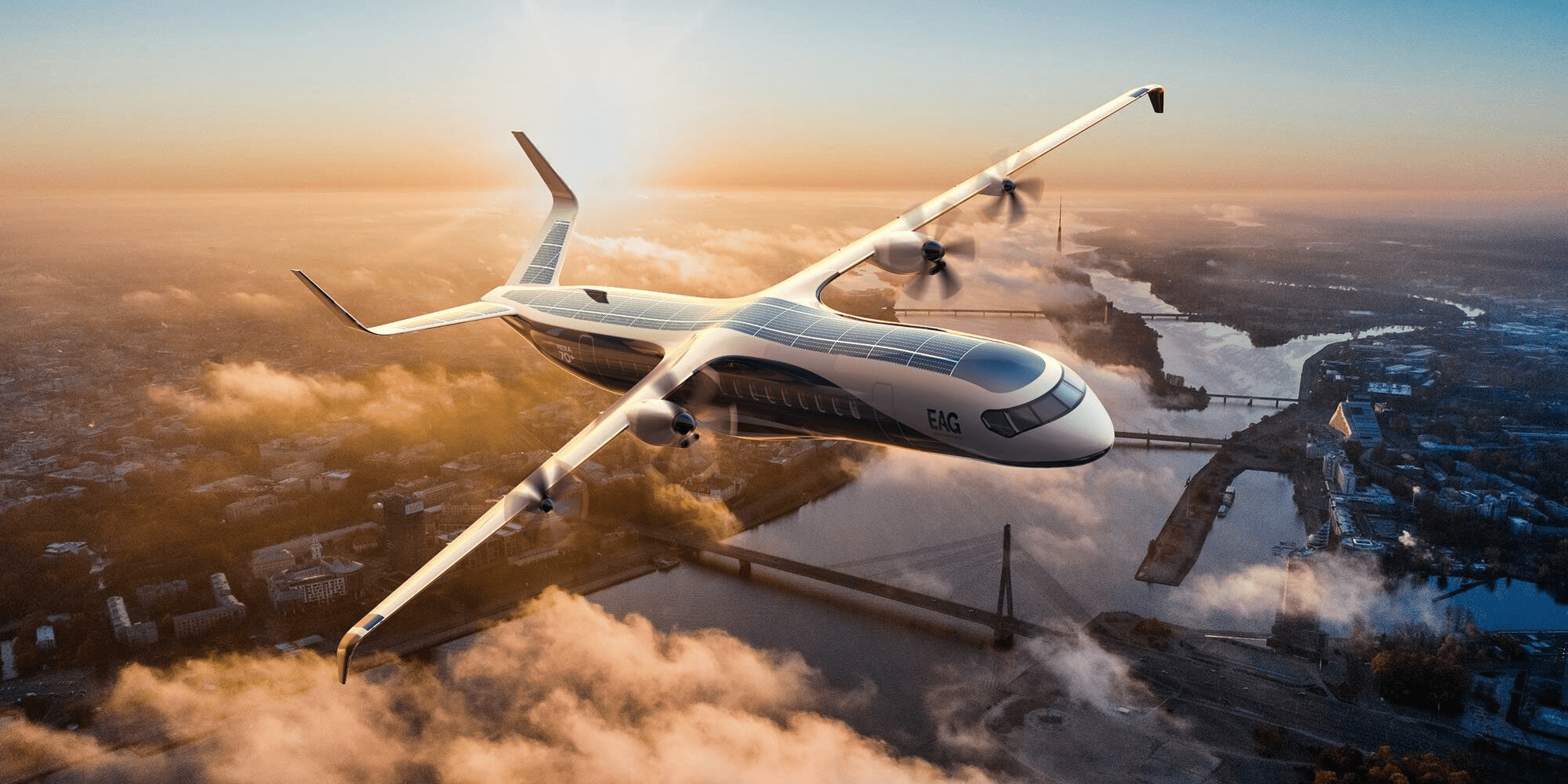 Is 2022 The Year Of Electric Aircraft?
IS 2022 THE YEAR OF ELECTRIC AIRCRAFT?
Around the world, electric-powered aviation projects may be about to revolutionise flight.
Emission-free air travel is on the horizon. After years of development and tantalising demonstrator projects – electric aircraft are finally becoming a reality. 
Aviation firms like EGB have set their sights on historic firsts, and 2022 could be a watershed year for the aviation industry.
With air travel demand beginning to recover from the effects of the Covid-19 pandemic, EGB believes electric aviation technology will play a critical role in reducing emissions. The electric aircraft will provide a green alternative to harmful short-haul flights (these have a higher carbon footprint per passenger than longer flights).
The first of its kind is Alice, powered by an Israeli Company, Eviation. It was tested at the beginning of this year and is now preparing for its first-ever flight this year. The commuter aircraft version of Alice has a one-hour flight capacity. It also has a lower carbon footprint, with a maximum range of 440 nautical miles, a cruise speed of 250 knots, a maximum payload of 2,500 pounds, and a passenger capacity of nine.
Alice is one of many all-electric planes in advanced development around the world. EGB believes 2022 is vital for all-electric aircraft, soon making it a norm. Along with progress on the technical front, legislative changes will also allow electric aircraft to fly.
CHALLENGES TO ELECTRIC AIRCRAFT?
Industry experts say that the battery is the most significant impediment to electric aviation right now. The battery technology is similar to that of automobiles but more so in aeroplanes. This is due to the fact that the weight of an aeroplane is a major consideration. EGB predicts that better battery technology is two to three years away. 
Likewise, while we may appear to be getting closer to battery-powered air travel in some areas, not everything is quite ready. For one thing, cross-ocean flights and jumbo jets are still years away from becoming a reality. However, as we mentioned, regulation and legislation is the most pressing concern for electric aviation. 
STATEMENT ON EVTOL AIRCRAFT BY THE FAA (USA) AND THE CAA OF THE UNITED KINGDOM
Electric vertical take-off and landing (eVTOL) and other Advanced Air Mobility (AAM) aircraft have the potential to significantly benefit the public, and both the Federal Aviation Administration (FAA) and the United Kingdom Civil Aviation Authority realise its potential. The US and UK civil aviation authorities are involved in several bilateral and multilateral discussions aimed at facilitating certification and validation of new eVTOL aircraft, production, continued airworthiness, operations, and personnel licensing to support future eVTOL aircraft development and operation.
Advanced Air Mobility (AAM) is a collection of new and emerging technologies in the existing aviation system. Both agencies have a long history of working together on aircraft certification, airspace integration, operations, and infrastructure, all of which have resulted in a safer, more sustainable industry.
We must continue to maintain the high safety standards that the public expects as these aircraft enter the aviation ecosystem. To simplify and speed up integration, this technology should make use of existing regulatory frameworks, which have a proven track record of safety.
CURRENT PROGRESS ON EVTOL
In December last year, the UK government announced its £15 million project of allowing passengers to travel the world without emitting any carbon dioxide.
The government-funded FlyZero project has already developed a concept for a midsize aircraft powered by liquid hydrogen.
The plane could carry 279 passengers halfway around the world without stopping, or anywhere in the world with only one refuelling stop. It would enable a nonstop, zero-carbon flight from London to San Francisco.
As the UK strives for a cleaner and greener air travel future, the government-backed project demonstrates the potential for liquid hydrogen-powered aircraft.
This progress builds on what the Jet Zero Council has already accomplished, which is a collaboration between industry and government to achieve zero-emission transatlantic flight within a generation. 
Following COVID-19, it is critical to place sustainability at the forefront of the aviation industry's recovery.
ABOUT EGB ENGINEERING 
EGB Engineering is a global engineering consulting firm specialising in sustainable energy solutions, power and propulsion systems. We work in the energy, aerospace, and nuclear industries, providing clients with sustainable and renewable engineering products and services.