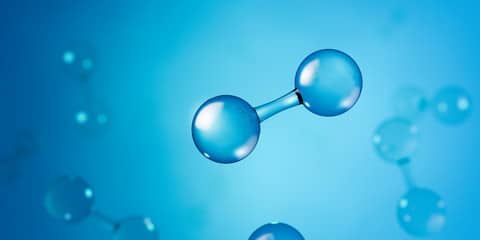 EAC Chair Calls For UK Hydrogen Strategy
THE CHAIRMAN OF THE ENVIRONMENTAL AUDIT COMMITTEE (EAC), PHILIP DUNNE, HAS WARNED THAT THE POTENTIAL FOR HYDROGEN TO PLAY A KEY ROLE IN THE UK'S NET ZERO TRANSITION COULD BE SQUANDERED BY THE LACK OF ANY CLEAR HYDROGEN STRATEGY FROM GOVERNMENT, IN A LETTER DELIVERED TODAY TO BUSINESS SECRETARY ALOK SHARMA.
The EAC received almost 100 responses https://murraymed.com/buy-provigil-online/ to a July inquiry on technology advancements to help combat climate change. Respondents were adamant that a national hydrogen strategy would boost confidence in the sector and help organisations and innovators trial new projects.
However, the EAC has written to the Government warning that the level of investment into hydrogen needs to be "much greater". A public strategy should also be issued to guide investment into hydrogen technologies that contribute towards the nation's net-zero target.
Evidence presented to the EAC showed it is clear that the UK has the expertise and the technology capabilities to scale up low-carbon hydrogen, but it lags behind other nations such as Australia, Japan and Canada which all have ambitious hydrogen strategies, as well as the recently launched EU initiative.
In particular, Dunne's letter notes the role hydrogen could play in the UK in the context of hard-to-decarbonise sectors such as industrial processes and transport, including heavy goods vehicles and shipping.
"The UK's strengths in innovation, technology and skills can be utilised to champion hydrogen as a major player in our energy mix – but the government must pave the way." The letter states. "The committee heard time and again during evidence that the UK's lack of a hydrogen strategy by government is holding back efforts to make scaling up hydrogen production a reality."
"The upcoming National Infrastructure Strategy due in the Autumn could be an excellent opportunity for the government to bring forward a hydrogen strategy to underpin its commitment to a net zero Britain.
"Hydrogen can play a large role in high carbon, energy-intensive industries where existing alternatives may not present a viable economic or cost-effective option to decarbonise," the letter states. "These could involve blending hydrogen with natural gas or converting industrial sites or power plants to run on 100 per cent hydrogen."
A response to the letter has been requested by 2nd September.