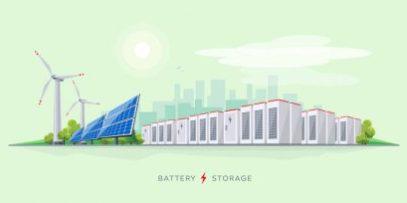 Global Energy Storage Market To Grow By 5GW In 2020
THE GLOBAL GRID-CONNECTED ENERGY STORAGE MARKET IS EXPECTED TO GROW BY MORE THAN 5GW IN 2020 DESPITE THE DISRUPTION CAUSED BY THE GLOBAL COVID-19 PANDEMIC, ACCORDING TO IHS MARKIT.
The report also predicts the market will top 15 gigawatts in 2025. Energy storage is increasingly important in regions with a high penetration of intermittent wind and solar power to maintain a continuous and reliable electricity supply.
"The fact that the industry is proving resilient and has resumed a growth trajectory during the pandemic and subsequent economic shock proves that the 2019 market retraction was an aberration.
"The 2020 rebound highlights the importance of the technology and the strength of the underlying market fundamentals," said Julian Jansen, research manager at IHS Markit.
Jansen added: "The increasing competitiveness and critical role of battery energy storage assets in supporting the decarbonisation and resilience of the electricity system means that opportunities for energy storage continue to develop
despite the turmoil caused by the Covid-19 pandemic."
Grid-connected storage of energy has already ballooned into a multi-billion dollar market. Installations volumes were pushed higher by the increasing competitiveness of battery storage to provide critical capacity in the US, the world's largest market, as well as by a rebound in China.
IHS Markit forecasts China to install 6.5GW through 2025 and be the second largest market throughout the forecast period.
Despite falling battery module prices, hardware revenues from energy storage are expected to more than double from $4.2bn this year to $9.5bn in 2025.
In Europe, new opportunities are seen developing in a wide range of countries, such as France, where a capacity auction will support 253MW of energy storage by 2023.
The researchers also said that wholesale arbitrage is becoming a major driver for storing energy in Australia and the UK, signaling a turning point as merchant energy storage breaks into a new opportunity.