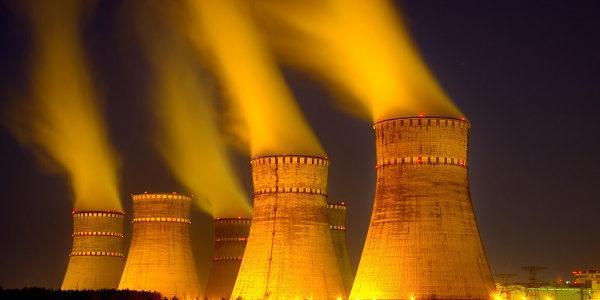 UAE's First Nuclear Power Station Connects To The National Grid
THE GULF COUNTRY OF NEARLY 10 MILLION IS THE NEWEST MEMBER OF A GROUP OF NOW 31 COUNTRIES RUNNING NUCLEAR POWER OPERATIONS.
Unit 1 of the UAE's Barakah plant, the Arab world's first nuclear power plant, has connected to the national power grid, in a historic moment enabling it to provide
online pharmacy no prescription reviews, Pharmacy Pricing accutane https://www.jeffreybergmd.com/buy-accutane-online/ Canadian Mail Order Pharmacies, accutane Compare Drugstore Prices
cleaner electricity to millions of residents and help reduce the oil-rich country's reliance on fossil fuels.
Unit 1 is the first of what will eventually be four reactors, which when fully operational are expected to provide 25% of the UAE's electricity and reduce its carbon emissions by 21 million tons a year, according to ENEC.
"The safe and successful connection of unit 1 to the UAE grid marks the key moment when we begin to deliver on our mission to power the growth of the nation by supplying clean electricity, around the clock," said ENEC CEO, Mohamed Al Hammadi. "Grid connection of unit 1 really is the beginning of a new era in our project, which is built upon years of preparation and adherence to the highest international safety and quality standards. We are confident in our people and our technology to continue to progress to reach commercial operations, and the completion of the remaining three units, with the goal to power up to 25% of the UAE's electricity needs for at least the next 60 years.
"This project, in addition to the UAE's efforts made in implementing other forms of clean power generation, delivers one of the most ambitious clean electricity transformations in the region and the world, setting the nation on a new track of sustainable development and electrification," Al Hammadi added.
Agneta Rising, director general of World Nuclear Association, said: "This is a great achievement for all those working at Barakah. Today the UAE joins the growing list of countries choosing nuclear energy as part of their commitment to a cleaner and more sustainable future. What the UAE has learned and achieved should be repeated around the world so that more people can benefit from the value and benefits that nuclear energy offers."
ENEC recently announced the construction completion of Unit 2, with operational readiness preparations now underway – the company says the overall construction completion of the four units is now standing at 94%.