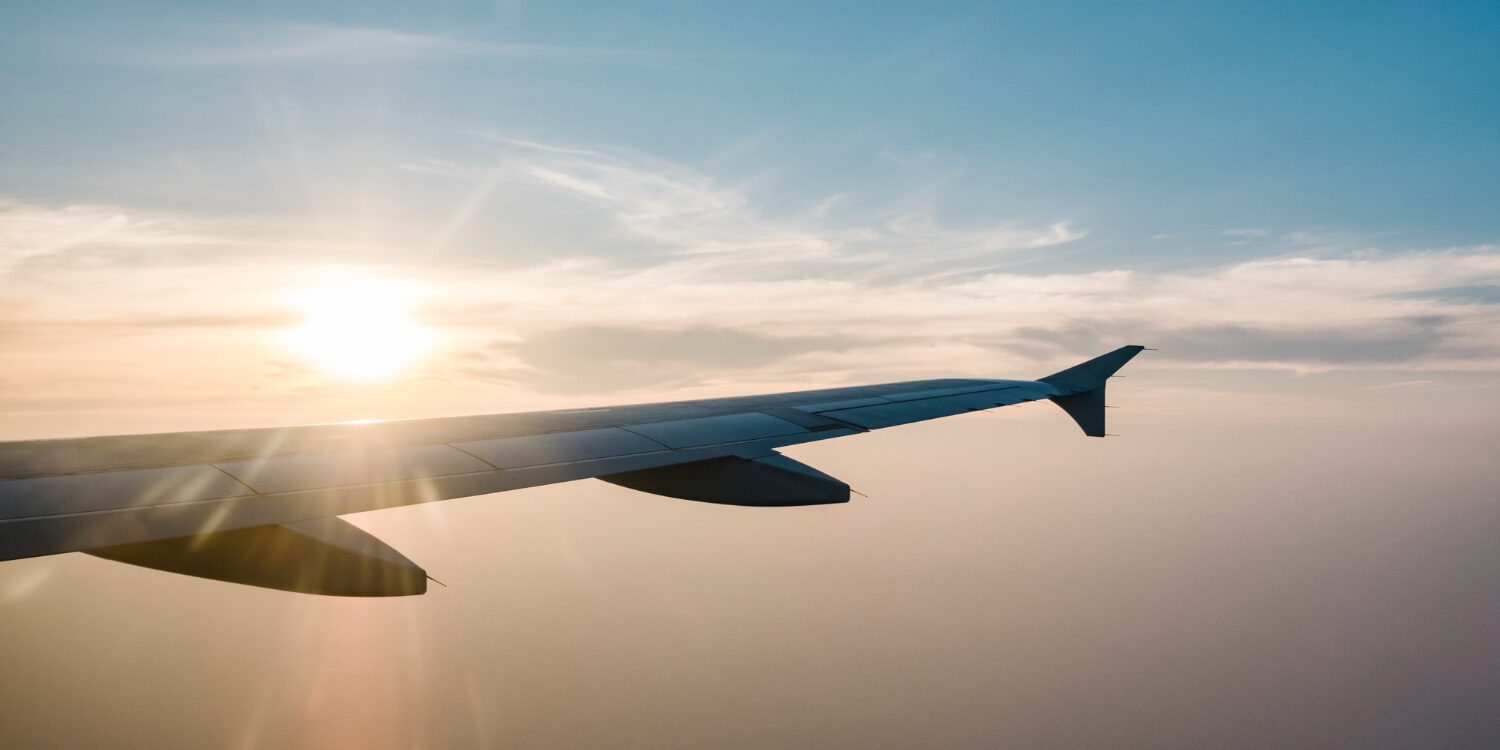 Sustainable Travel With Hydrogen-Powered Aeroplanes
Lately, the demands of mobility are choking us. We are surrounded by constant hurdles and challenges – disagreements over new airport runways and road construction, increased urbanisation, congestion, and guilt over the resulting pollution and climate change. Transportation has become somewhat of a headache. It does not have to be the case. 
The UK is currently developing technology to provide a zero-carbon transportation network, and we are glad that we are a part of it. The pandemic's shock and disruption have provided an opportunity to abandon rigid, piecemeal thinking about transportation policy and rebuild it better.
What we need is a transportation-specific version of the Internet technology revolution. We require a sudden technological breakthrough with such enormous potential that it can drag the rest of the world — businesses, governments, and regulators — along with it.
Current Challenges to Aviation 
Decarbonisation is one of society's most difficult challenges, particularly in the difficult-to-abate sector of aviation. In addition, the COVID-19 health crisis forced industries such as aviation to rely on government financial assistance, which was conditional on environmental sustainability goals. In France, for example, the government provides financial support to the national aviation industry, totalling EUR 1.5 billion, with the condition that a carbon-neutral aircraft be developed by 2035. 
Although the aviation sector accounts for only 2.1% of global carbon emissions in 2021 the pressure to develop more environmentally friendly aircraft concepts may increase even more with the sector's predicted air traffic growth until 2050 and other sectors' planned emission reductions. Short- and medium-range aircraft are the major contributors of CO2 emissions in aviation, accounting for roughly two-thirds of total aviation CO2 emissions. 
In addition to carbon emissions, aviation harms the environment due to other non-CO2 emission effects. Other exhaust gas products, such as nitrogen oxides (NOx) and the combination of soot particles and water vapour, can cause the formation of climate-harming ozone and contrails, depending on the flight altitude and surrounding atmospheric conditions. While these effects are not as long-lasting as CO2 emissions, studies show that the Global Warming Potential (GWP) and Average Temperature Response (ATR) of non-CO2 emission effects are comparable to or even greater than CO2 emissions alone (The Contribution of Global Aviation to Anthropogenic Climate Forcing for 2000 to 2018, 2021)
Another significant challenge we face is a lack of certification rules for hydrogen-powered aircraft. Current standards are inapplicable. Complex modifications to aircraft (as well as changes to how airports manage hydrogen as an aviation fuel) are required, implying that the Civil Aviation Authority must be an active partner in the journey, determining what is applicable and what is not. 
As a response to the outlined challenges, several levers for reducing aviation's climate impact are being explored. These include new propulsion technologies, such as battery-hybrid-electric, or H2 propulsion, and alternative drop-in fuels, such as sustainable aviation fuels (SAF). 
THE SOLUTION: HYDROGEN POWERED AVIATION 
When it comes to meeting global carbon reduction commitments, the aviation industry, in particular, faces enormous, complex challenges. The UK's Jet Zero strategy is providing new impetus and scrutiny to the domestic agenda, intending to achieve net-zero aviation emissions by 2050. Building back better in aviation, more than any other sector is critical to its future status and ability to prosper and grow. Sustainable Aviation Fuels (SAFs) will always be a band-aid solution, a quick win for the industry to signal progress while the most important work is done on R&D into technologies that can form the foundation of a completely new and zero-carbon aviation infrastructure.
Hydrogen flight could be a game-changer. Fleets of hydrogen-powered aircraft would serve as the foundation for a very different type of transportation system. Not only is it zero-carbon, but it is also silent. As a result, there could be a proliferation of smaller, local airports operating closer to communities and offering short hops. Local airports would also serve as transportation hubs for other more sustainable systems, such as electric trains or other mass transit vehicles; electric cars as needed; and a green and efficient link to large aerospace hubs. 
Even for short distances, EGB believes that the scope for battery-electric flight is severely limited. Hydrogen (whether directly combusted or used in a fuel cell to generate electricity), is showing a lot more promise. Hydrogen, like batteries, emits no carbon, with the only emissions being water and heat, and aircraft can be refuelled in roughly the same amount of time as conventional fuel. Per unit of mass, hydrogen provides three times the energy of kerosene and a hundred times the energy of a lithium-ion battery.
Regular long-distance hydrogen trips appear to be a long way off, but they are well within reach. Perhaps we won't be able to fly directly from London to Perth in a zero-emissions aircraft, but this raises the question of why we need large ultra-long-haul aircraft in the first place. A harmful extravagance – and just because we can, doesn't mean we should. 
Again, we must consider the big picture of transportation as well as what is viable and what works. Consider how much more enjoyable our travel experience will be once we become accustomed to a new norm: using a sustainable system of hops made seamless and easy by digitised procedures and being less obsessive about saving time.
ABOUT EGB ENGINEERING
EGB Engineering is a global engineering consulting firm specialising in sustainable energy solutions, power and propulsion systems. We work in the energy, aerospace, and nuclear industries, providing clients with sustainable and renewable engineering products and services.