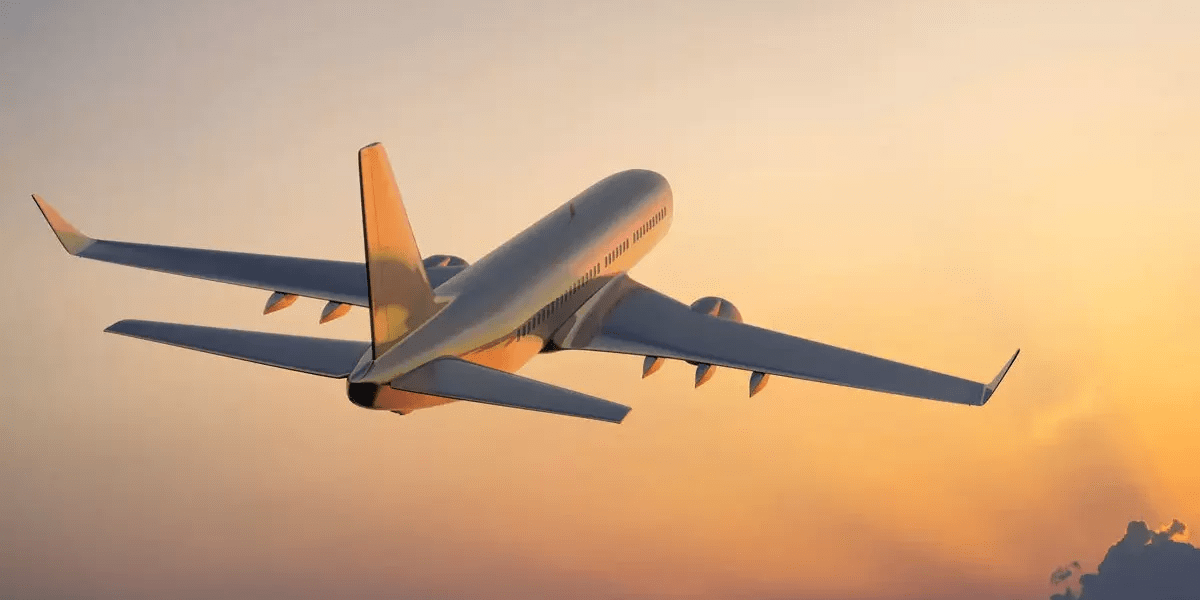 Restructuring The Aviation Industry With Hydrogen-Electric Jets In 2022
Few industries have been more severely affected by the pandemic than aviation. However, just as its fortunes were beginning to improve, it was hit with a new COVID-19 variant and the resulting travel restrictions.
During the summer vacations last year, air traffic was almost back to pre-pandemic levels, and in some cases even higher. By mid-December, the number of flights in European skies had dropped to roughly three-quarters of what it had been at the same time last year. British Airways fared even worse, with a 35% decrease in flight numbers. But better days are ahead, the aviation industry is cautiously optimistic about this year's prospects. 
HYDROGEN-ELECTRIC HYBRID AIRCRAFT
The aviation industry has endorsed sustainability as a key goal during the pandemic, and it will remain high on the agenda in 2022. The first hybrid hydrogen-electric aircraft are scheduled to fly this year as the industry strives to achieve climate neutrality by 2050.
As part of its green initiative, the aviation industry is banking on sustainable aviation fuel (SAF) as a stopgap till aircraft can be powered by a new energy source. However, SAF remains prohibitively expensive for airlines, and as a result, very little of it is produced. Governments are being urged to incentivize SAF production, by imposing quotas on how much SAF must be blended with conventional jet fuel kerosene.
The industry's green push is facing another immediate challenge – unnecessary flights to secure takeoff and landing slots. It is contradictory to the European Union's climate goals.
The European Commission suspended the strict rule, which stated that an airline could only keep its slots if it used at least 80% of them, in 2020. Currently, an airline must use 50% of the available slots, with that figure set to rise to 64% in late March. 
RIVALS AROUND THE WORLD
In 2022, the aviation industry will witness several significant milestones. The Russian twin-engine airliner Irkut MC-21 has just received passenger service certification. Even though the jet has yet to prove its worth in the airline market, it will compete for orders with decades-old bestsellers such as the Airbus A320 and Boeing 737.
The A321XLR, an intriguing addition to the Airbus family, will take to the skies for the first time this spring. Thanks to its extra fuel tanks, the plane can transport between 180 and 220 passengers over distances of up to 8,700 km (5,406 miles). It costs the same as a smaller medium-haul airliner per unit.
Because of the aircraft's low operating costs, it would be economically feasible to fly nonstop intercontinental routes from secondary airports.
Similarly, one of the factors contributing to the demise of Airbus's A380s was the emerging trend of market fragmentation, with ever more passengers able to reach their destinations nonstop, avoiding large hub airports.
The production of the legendary Boeing jumbo jet, the Boeing 747, will also end in early 2022, after more than 50 years, due to a lack of demand for its passenger version. The aircraft, however, will retire with a unique record: it is the only airliner to have remained in production for more than half a century.
ABOUT EGB ENGINEERING 
EGB Engineering is a global engineering consulting firm specialising in sustainable energy solutions, power and propulsion systems. We work in the energy, aerospace, and nuclear industries, providing clients with sustainable and renewable engineering products and services.