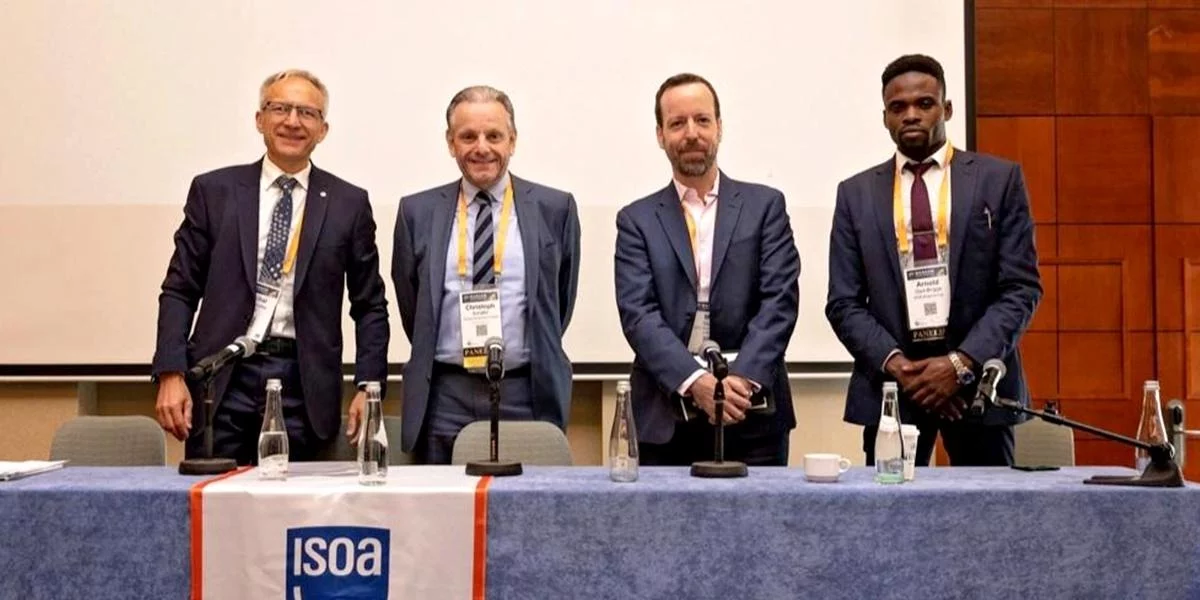 Energy Efficiency Should Still Be Part Of Short-Term Measures Adopted To Improving Energy Security
EGB Engineering Director, Arnold Gad-Briggs has stated that energy efficiency measures should still be pursued as part of UK and EU short-term strategy to counter the current European energy crisis.
Speaking at the International Stability Operations Association (ISOA) conference in Warsaw, Poland last month, he stated that energy efficiency can enhance national and regional energy security through the reduction of overall demand and reliance on imports. Efficiency measure will also reduce the likelihood of supply related interruptions.
"According to recent analysis by the IEA, increasing the current global rate of energy intensity improvements to 4% per year as quoted by the IEA, could see the reduction of fossil gas use by over 600 billion cubic metres".
Whilst current short-term measures such as increasing gas storage are being adopted, Arnold stated that governments should not lose sight of the benefits of efficiency measures, especially in reducing consumption, which will reduce global CO2 levels. As such, short-term policies that are being pursued should incentivise businesses to be more efficient in their industrial activities.
The conference was focused on the conflict in Ukraine, and the changing landscape of Europe, with energy being a critical aspect of discussions.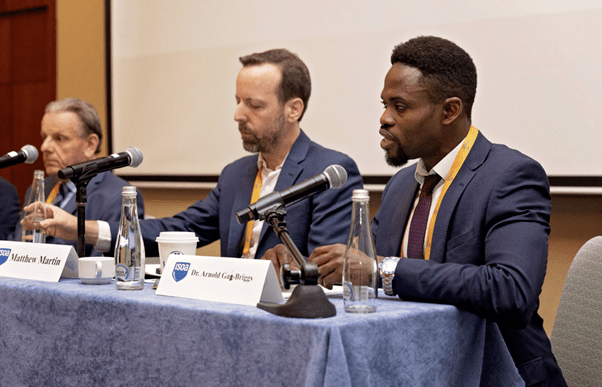 EGB's Exec. Director Arnold Gad-Briggs discussing energy efficiency as a necessary short-term policy pathway to support energy security (image courtesy of ISOA).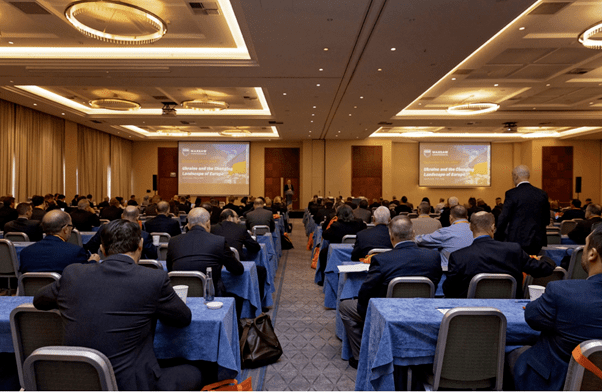 ISOA Conference Warsaw held on the 13th – 15th September 2022, themed Ukraine and the Changing Landscape of Europe (image courtesy of ISOA).
EGB's Exec. Director with delegates from EPK, Ecolog and ECC (image courtesy of ISOA).
About EGB Engineering: EGB Engineering is a UK registered company with expertise in the field of power and propulsion. We provide products and services on the development (validation) of power solutions and complex engineering systems including turnkey solutions for end-user clients. The company operates in the aerospace, defence, energy and nuclear sectors. For more information, please visit our website http://egb-eng.com.