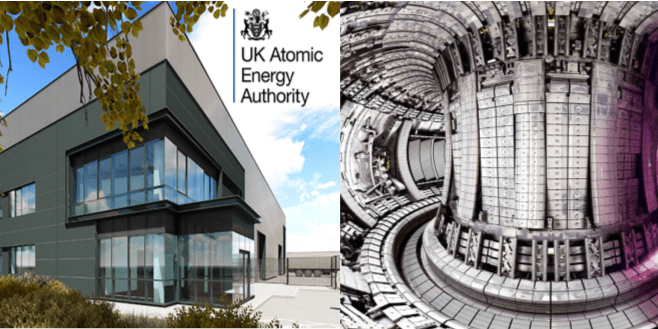 Webinar Session On New UKAEA Advanced Manufacturing Park
THE UK ATOMIC ENERGY AUTHORITY (UKAEA) IS CONSTRUCTING A NEW RESEARCH AND TESTING FACILITY ON THE ADVANCED MANUFACTURING PARK IN ROTHERHAM, TO DEVELOP AND TEST TECHNOLOGIES FOR FUSION MATERIALS AND COMPONENTS.
The new centre aims to work closely with research and industrial partners both locally and beyond to firmly put the UK in a strong position to commercialise nuclear fusion as a major source of low-carbon energy for electricity and services. It will require regular supplies of specialist services and resources including metals and materials, providing further opportunities for UK companies.
To introduce the new facility to the supply chain, the Nuclear Industry Association (NIA) is hosting a webinar with UKAEA, Nuclear AMRC, EGB Engineering and engineering group IDOM, from 1-2pm on Friday 4 September 2020.
Confirmed speakers include:
  Damon Johnstone, UKAEA Yorkshire.

  Prof. Steve Jones, Nuclear AMRC.

  Dr Arnold Gad-Briggs, EGB Engineering.

 Sergio Sádaba Cipriaín, IDOM Nuclear Services.

 Tom Greatrex, NIA (host).
For more information and to register, please click here